INDOOR FLAGS
FLAGS DIVISION
The "DELUXE" flags are a great novelty and exclusive creation of Savent.
These flags are made with a silky satin of 340 gsm and printed on both sides.
The particular composition of the fabric, combined with our special production method, gives the "DELUXE" flags a shine never seen before, while the consistency of the yarns makes them extremely resistant to atmospheric agents and therefore also very suitable for outdoor applications.
Furthermore, the "DELUXE" flags, applied to indoor poles, remain always well deployed. This feature always allows maximum visibility of the logos or emblems of your "DELUXE" Flag, which will no longer hide in the folds of the drape, as normally happens with other fabrics.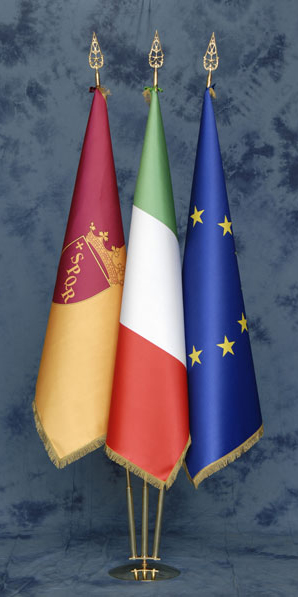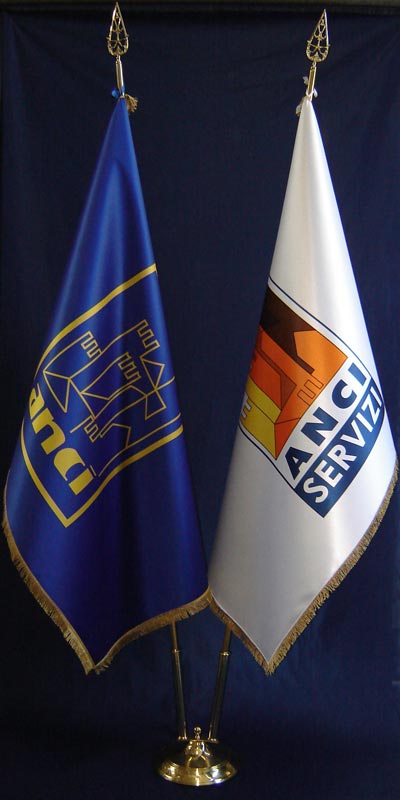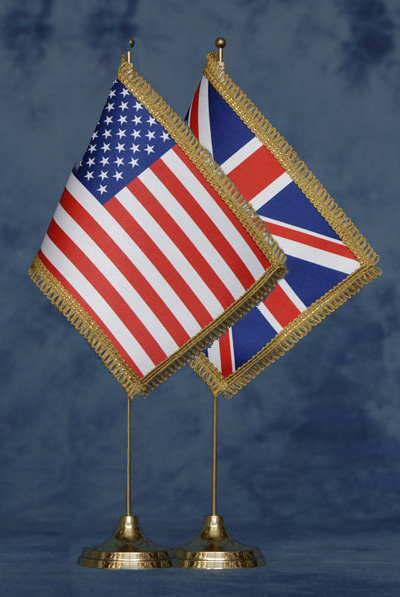 EMBROIDER FLAGS IN SILK
Our experience, our art, our passion for quality are clearly visible in the finest flags of our production, both hand and machine embroidered in silk.
Your emblem will have no equal in elegance and prestige.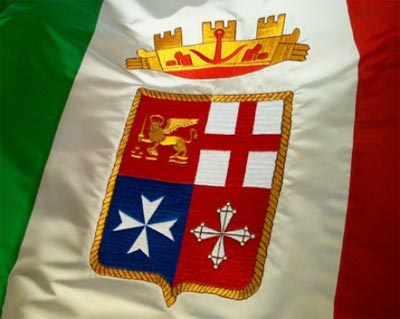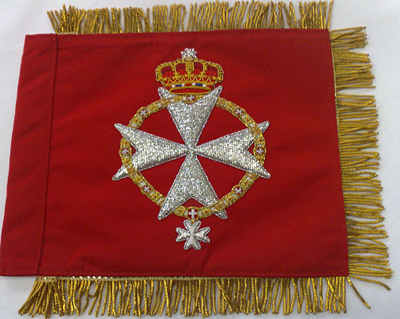 PRINTED OR EMBROIDERED SATIN FLAGS
In our production, our flags in satin – fireproof – printed or embroidered find particular appreciation both among private users and institutions.
Here are some examples.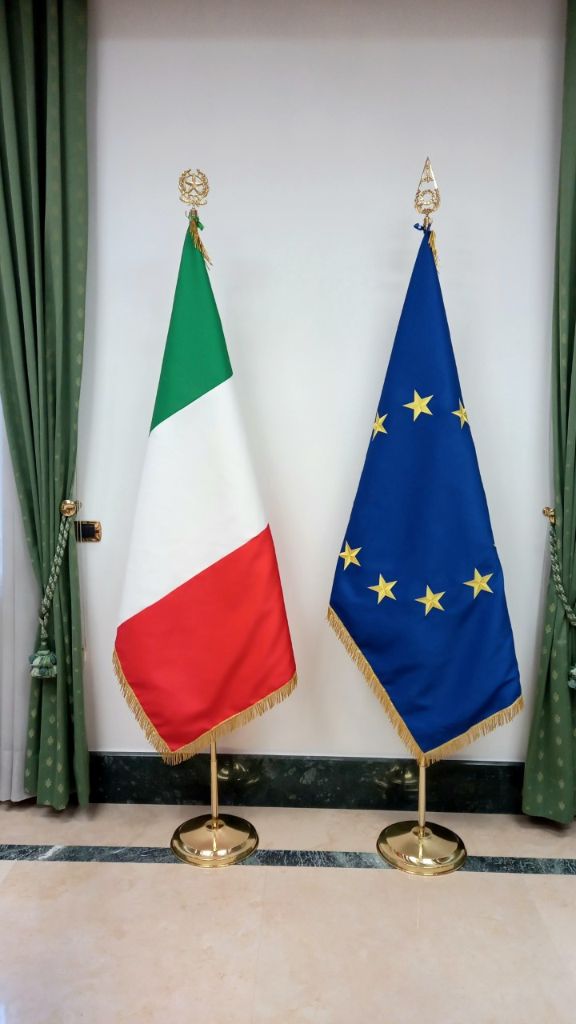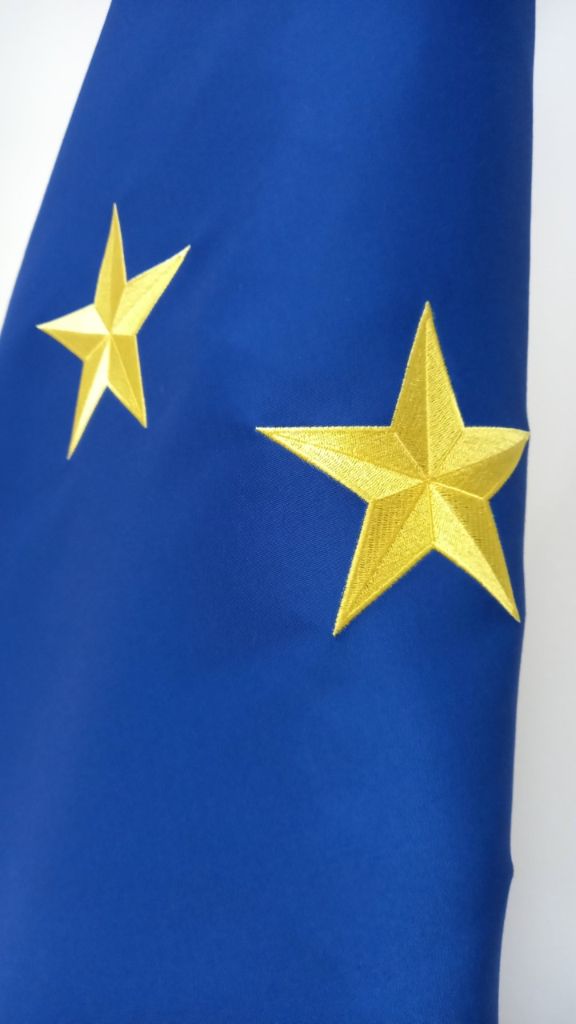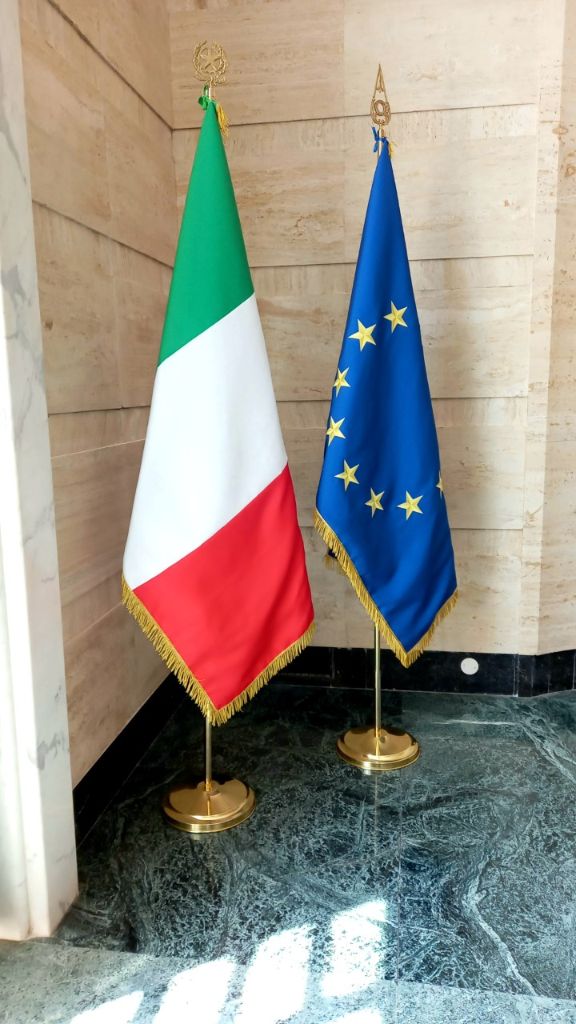 BANDIERE E STENDARDI PER IL CINEMA
La nostra Azienda collabora con tante Case cinematografiche e teatrali, realizzando bandiere e stendardi di pregio per le produzioni di maggior successo.