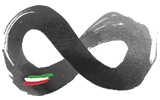 A young, dynamic and creative organization.
Artisanal products exclusively Made in Italy that embodied the essence of the Infinite Italian Creativity; classics that never set down; unique in their elegance and refinement; enduring over time for their high quality.
Customized innovative services, resulting from the combination of unique and cutting edge ideas with the high preparation and experience of our Team.
Just when you think you know something you have to look at it in another way.
LOCATION
Legal Head Office
Via Limbiate 66
00135 Roma (Italy)
Headquarter
Via degli Olmetti, 40/D – 00060 Formello (Italy)
CALL US
PHONE/FAX: +39 069075282
ANY QUESTION?
Information – Quotation Request
info@savent-italy.com
Sales Office
sales@savent-italy.com
Administrative Office – Clients and Deliveries
admin1@savent-italy.com
Administrative Office – Accounts Payable Office
admin2@savent-italy.com